Fulfilling a Wish With a Search for Clues
Friday, February 21, 2014 - 12:20pm
My husband, Brian Townson was in his 60s when he learned that he had collecting duct renal carcinoma (CDC), a rare and very aggressive form of kidney cancer that is usually diagnosed after it has spread to other parts of the body. The mysterious disease makes up less than two percent of kidney cancers, is biologically different from other kidney cancers, and does not respond to standard chemotherapies.
As he faced the hard reality of his situation, Brian thought about others who would receive the same diagnosis in the future. He talked with me about starting a foundation to support research focusing on CDC.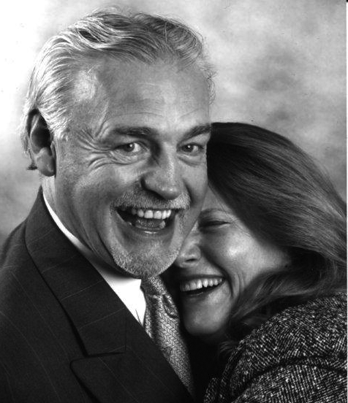 Brian passed away in August 2012, just months after his diagnosis. Fulfilling his wish, I established the Townson Family Foundation with the hope of rallying researchers who could provide the answers. One of Brian's favorite sayings was that it was "better to light a candle than curse the darkness." What this really meant was to do something positive and get on with it rather than dwell in the negative. 
Roberto Pili, MD, formerly of Roswell Park, first learned about the foundation at Brian's memorial service. Having treated Brian toward the end of his life, Dr. Pili knew very well what researchers would be up against.
He accepted the challenge anyway. With funding from both the Townson Family Foundation and the Roswell Park Alliance Foundation, Dr. Pili joined forces with Carl Morrison, MD, DVM, Director of Roswell Park's Center for Personalized Medicine. Armed with samples of CDC tumors and state-of-the-art technologies for analyzing DNA, the two are now leading a study to identify new and more effective ways of treating the disease.
According to Dr. Pili, the DNA of a tumor can reveal what "drives" a specific type of cancer and provide clues about the best ways to shut it down. Until now, that information has been lacking for CDC, primarily due to its rarity. Increasing our understanding of the underlying genetic changes that play a role in its development could ultimately lead to the identification of promising new treatments.
This is exactly what my husband would have wanted us to do. Our giving back through research that is so personal has helped our family heal in ways we could not ever have imagined.