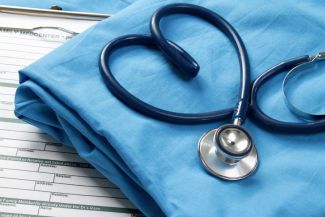 Connecting Pediatric Nurses Around the Community and Country
I have worked as a pediatric hematology and oncology nurse at Roswell Park for twenty years. I am also an active member of the Western New York Association of Pediatric Hematology/Oncology Nurses (APHON). APHON works to support and help nurses in their practice, while improving outcomes for pediatric cancer patients and their families. APHON is especially close to my heart because I co-founded the local chapter in WNY and participate regularly as a board member. 
APHON is an important organization among pediatric hematology/oncology nurses because it connects you to other nurses in pediatric treatment centers around the country for a larger knowledge base. Each year, the local APHON chapter holds four to five educational dinners to help keep up with advances in treatment and patient care. 
This Sunday, we are hosting a picnic to honor pediatric patients and families in recognition of Pediatric Cancer Awareness Month. Cancer is the leading cause of death by disease in children, and this picnic will honor all the patients and families who have gone through or are still going through treatment for this horrible disease. This is a great event for people to meet others who might have gone and/or are going through the same thing. It includes patients and families from Women and Children's Hospital as well as Roswell Park. 
APHON and its nurses help to care for patients and families through the best treatments and support systems available. Working with pediatric patients has made me realize what's important in life. Everyone on Roswell Park's pediatric unit is devoted to helping these patients and their families. They have all taught me a lot and have given me motivation. It's definitely a family community.