Ensuring Your Best Chance to Stop the Silent Killer
Quality ovarian cancer care requires exacting treatment standards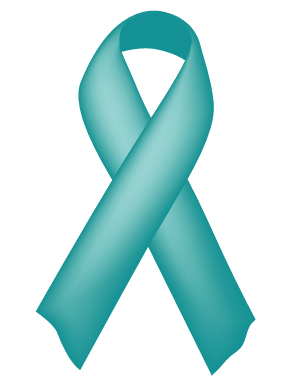 Ovarian cancer is often called the "silent killer" because there is a general lack of awareness of the symptoms of the disease, which are nonspecific and may be confused with less serious gastrointestinal conditions.
This contributes to the fact that ovarian cancer will claim the lives of an estimated 14,230 American women this year as the fifth leading cause of cancer death in women.
If there was a safe and accurate screening test for ovarian cancer, we could potentially reduce the death rates dramatically. But in its absence, we must rely on the best knowledge we have at our disposal on the most effective treatment strategies.
However, only about 37% of women with ovarian cancer in the United States are getting the proper treatment they need. Why? Because many healthcare providers who work at low-volume centers or hospitals are not using the latest evidence-based care standards that are nationally established. The same issue occurs for other rare or complex cancers.
A large study done in California by the National Comprehensive Cancer Network (NCCN) found that women's treatment outcomes were significantly better when they were treated at centers that handle high volumes (20 or more per year) of ovarian cancer cases and who were treated by medical providers who themselves provided care for at least 10 ovarian cancer patients annually.
The opposite was also true. Outcomes were poorer for women who were treated for ovarian cancer at health care institutions and by providers that treat very few ovarian cancer patients each year.
Here at Roswell Park, we see more than 100 ovarian cancer patients annually. We have good relationships with community hospitals and physicians to help coordinate cancer care and surveillance. As a result, our patients are able to benefit from a high-volume cancer center with specially trained and highly experienced gynecologic oncologists.
Our own Dr. Shashikant Lele, clinical chief of gynecologic oncology, served on the very panel that wrote the current NCCN ovarian cancer treatment guidelines.
Sadly, these resources and collaborative affiliations do not exist everywhere.
What Can Women Do?
The first thing all women can—and should—do is understand and recognize the warning signs of ovarian cancer. Don't be afraid to call your doctor when you think something just isn't right, and make sure you are confident in whatever diagnosis you receive. Don't be afraid to seek a second opinion.
Women also need to understand their risk factors for ovarian cancer. While we are still working to fully understand the underlying causes of the disease, we have identified certain red flags that may predispose you to getting the disease. Take time to answer the "Six Questions for Understanding Ovarian Cancer Risk." If you are concerned by the results, talk to your doctor and consider calling our High-Risk Ovarian Cancer Clinic to help you better understand your risk level and take precautions to catch any problems early on. 
Finally, if you or someone you know receives an ovarian cancer diagnosis, there is no reason to lose hope. Evidence-based care is critical to having the most favorable outcomes possible. So, take the time to consult with your doctor and anyone he or she refers you to and ensure you or your loved ones are receiving care based on nationally established guidelines. Only then will you have the best chance available to silence the silent killer.