In the Pipeline and Under Study
Roswell Park maintains one of the first Clinical Research Centers in the nation that focuses specifically on the development of new cancer treatments. Clinical research trials are now available to patients with all stages of prostate cancer.
Vitamin D Therapy
In a nationally funded program at Roswell Park, Candace Johnson, PhD, President & CEO of Roswell Park and Wallace Chair in Translational Research, leads a team that analyzes the potential of vitamin D for cancer prevention and treatment.
This research has demonstrated that those with low levels of vitamin D are at a greater risk for cancer. In addition, studies have shown significant delay in cancer cell growth, delay in the progression of tumors and prolonged survival when vitamin D is incorporated into treatment.
MEAL Study
The Men's Eating and Living (MEAL) Study is a prostate cancer clinical trial study that aims to explore and understand the correlation between the dietary practices of men and prostate cancer. Research has shown that a diet high in plant products (e.g., fruits, vegetables, grains) may help decrease the risk of prostate cancer, whereas a diet high in animal products (e.g., meat, dairy) is associated with an increased risk.
James R. Marshall, PhD, Distinguished Member Emeritus and a co-author of the MEAL study, says dietary change can be an important tool for prostate cancer patients on active surveillance, giving them a way to actively decrease their risk of ever needing treatment for their prostate cancer.
North Carolina-Louisiana Prostate Cancer Project (PCaP)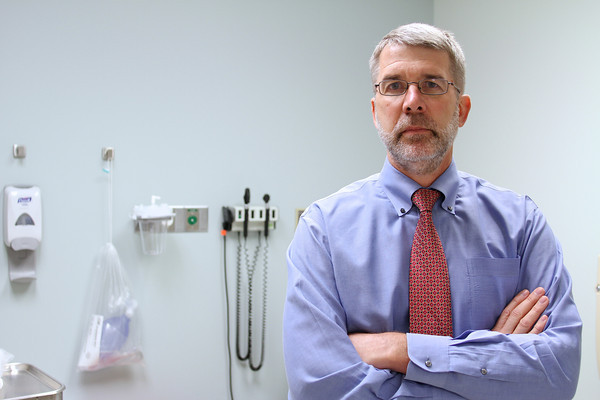 The North Carolina-Louisiana Prostate Cancer Project (PCaP) is the largest study ever conducted to identify the causes of racial differences in prostate cancer mortality. African American men are 50 percent more likely than Caucasian men to be diagnosed with prostate cancer, and 2 - 3 times more likely to die from the disease. Funded with a $14 million grant from the U.S. Department of Defense, the seven-year project combined the forces of 13 institutions nationwide, led by James L. Mohler, MD, Chair of Urology. To determine whether the racial differences in mortality rates are due to biological or health care differences, study volunteers are providing personal information and biological samples that may contain the clues researchers need to close this gap. More than 2,000 men were enrolled and research continues with nine additional grants funded thus far.
On the Horizon
Our researchers and scientists are committed to enhancing prevention, detection and treatment methods for this disease even further so that we may spare the many men affected each year from the stress of diagnosis, the effects of treatment and pain of metastatic cancer. Some of the research on the horizon includes:
Identifying serum biomarkers in the blood that are more sensitive and specific than PSA and that, either independently or in conjunction with PSA, will allow for more accurate diagnosis and management of clinically relevant prostate cancer.
Using circulating tumor cells (CTCs) in the blood as a predictor for cancer recurrence and survival in patients with metastatic disease so that we can tailor treatments based on either high or low risk of recurrence.
Evaluating the behavior of proteins called Src-family kinases (SFKs), which seem to play a major role in the reemergence of cancer after hormone therapy, to determine whether drugs that inhibit SFKs — including a new medication called KX2-391 — can curb prostate cancer cell recurrence in the lab.
Inhibiting the conversion of weak adrenal androgens and cholesterol into strong testicular androgens using newly approved agents (such as abiraterone) or newer approaches and agents that interfere with testosterone production in other ways.
Participate In a Clinical Trial
Clinical research studies are available to patients with all stages of prostate cancer. Search available clinical research studies for prostate cancer, or call 1-800-ROSWELL (1-800-767-9355).