Grief Support Group / Educational Evenings
Healing a Grieving Heart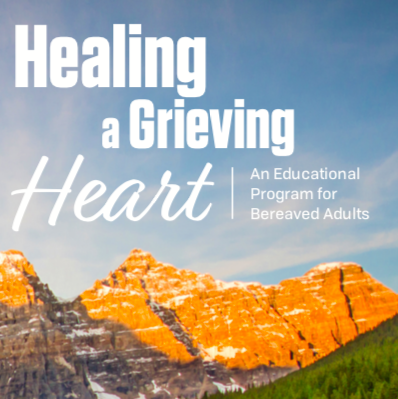 This program is for adults who have experienced the loss of a spouse, parent, or other loved one. The purpose is to offer understanding, suggestions for coping, support, friendship and, most of all, hope to bereaved adults. We all will have to face the death of someone we love sometimes. Surviving the feelings of sadness and loss is a process that involves both emotional and behavioral reactions.
This grieving process takes us through the initial response of shock and sadness, through acceptance and understanding, and eventually to the rebuilding of our lives. This group will hopefully help you understand the grieving process and give you some ideas about how you may be able to help yourself through this difficult time.
The support group will resume September, 2019.
Location
Infant of Prague Church
School Basement (Enter from Foisett Ave.)
921 Cleveland Dr.
Cheektowaga, NY 14225
For information call:
The Office of Spiritual Care
716-845-8051
Rivers of Healing: A Retreat for Bereaved Adults
Rivers of Healing is an ecumenical weekend of renewal, prayer, inspiration and personal reflection especially for people dealing with the challenges that the death of a loved one brings.
Location
Chautauqua Institution
Chautauqua, New York
May 15 and 16, 2020
Journey Through Grief: A Resource Booklet for Families
Someone you love very much has died. Pain and fear sweep over you like waves in the ocean. You feel that you cannot bear it one more day and ask yourself, "How will I survive?" Your life has changed and a part of you is gone. It is true that you will remember and grieve a little all the rest of your life. The Department of Spiritual Care has compiled this booklet on grief to help you begin the journey and to discover the resources that are available to you. It is our hope that this booklet will bring you some peace and comfort during these difficult days.