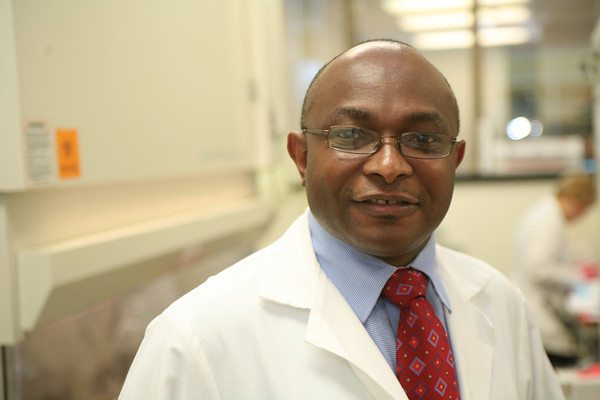 June Cancer Awareness
In December 2016, the Parker Institute for Cancer Immunotherapy and the Cancer Research Institute (CRI) announced a major collaboration focused on an emerging area of cancer research: neoantigens. These small proteins on the surface of cancer cells arise from mutations often unique to a tumor, making personalized immunotherapies like cancer vaccines a possibility.
Roswell Park is proud to have been part of this exciting collaboration from its inception. Kunle Odunsi, MD, PhD, Executive Director, Center for Immunotherapy, recently shared a blog post outlining the power of neoantigens and why researchers see such promise within.

Cancer Survivors Day
June 4 is National Cancer Survivors Day. Join Roswell Park as we honor the nearly 14.5 million survivors in the U.S. who serve as an inspiration in our mission to understand, prevent and cure cancer. On this day we celebrate life, and the strength and courage of everyone touched by this disease.
 
From the Cancer Talk Blog

Men's Health
Stay informed about specific cancer risks in men, including prostate and testicular cancers, and be proactive with any warnings signs or symptoms. Take charge of your own well-being during during National Men's Health Week June 12-18.
From the Cancer Talk Blog

Cancer Immunotherapy
Immunotherapy boosts the immune system's ability to fight cancer, infection and disease. The Center for Immunotherapy at Roswell Park is one of the leading international centers for research on cancer immunotherapy vaccines. Learn more about this innovative treatment and our most immediate hope for a cure during Cancer Immunotherapy Month.
From the Cancer Talk Blog