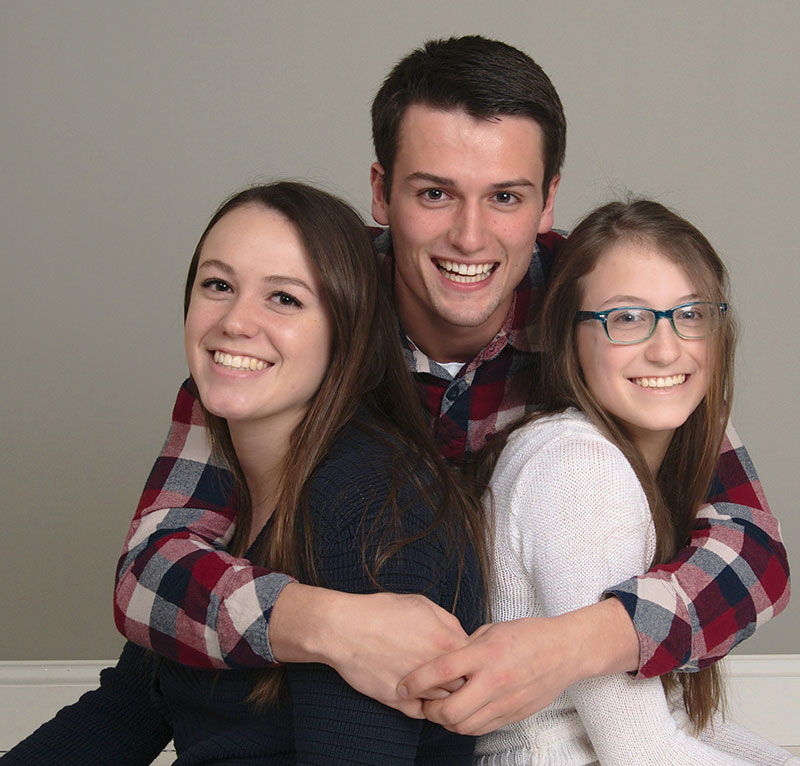 January Cancer Awareness
For Amy, having each of her three children vaccinated against Human Papillomavirus (HPV) was a no-brainer. Known to cause nearly all cases of cervical cancer, HPV can also lead to other diseases including genital cancers and genital warts.
Despite the known dangers, vaccination rates across the U.S. remain low with fewer than 40 percent of girls and just over 21 percent of boys having received the vaccine.
January marks Cervical Health Awareness month — read Amy's first-hand account and familiarize yourself with the benefits of the vaccine.

Cervical Health Awareness
Each year, about 11,000 new cases of invasive cervical cancer are diagnosed in the U.S. However, with proper screening and early detection, this disease can be effectively treated. The HPV vaccine and a pap smear are the most effective ways to stop cervical cancer before it starts. Join Roswell Park as we honor patients and their families throughout the month of January and raise awareness for cervical health.
From the Cancer Talk Blog
Supportive Services
Buffalo/Niagara Witness Project
Educates participants on early cancer detection through stories told by breast and cervical cancer survivors in churches and community settings.
New York State Cancer Services Program
Provides breast, cervical and colorectal cancer screenings and diagnostic services at NO COST to women and men who meet certain eligibility requirements. 

Blood Donor Appreciation
Blood donations are a vital component of cancer treatment and care. Cancer patients, as a group, are among the largest recipients of whole blood and platelets. January is National Blood Donor Appreciation Month. Join us in thanking those who donate life-saving gifts in the form of blood and platelets.
For more information about giving blood at the RPCI Donor Center, visit their website or call 716-845-8275.
From the Cancer Talk Blog