Meet Your Liaison: Michael Caimano
Michael is available to address your questions, concerns and feedback. To enhance the connection between your practice and Roswell Park, contact Michael at any time. 
Phone: 716-845-3195
Mobile: 716-697-4682
Email: Michael.Caimano@RoswellPark.org
Roswell Park Cancer Institute (RPCI) has appointed Michael Caimano as Physician Relations Liaison. In that role, which involves outreach to medical practices throughout the region, his main goal will be to develop an action-based physician relations management program.
An Amherst, N.Y., resident with broad experience in both health care and sales/marketing, Caimano joined RPCI in 2010 as a Hospital Clinical Aide serving three inpatient hematology units.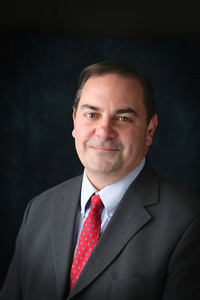 Michael Caimano
"Given Roswell Park's status as the only comprehensive cancer center in Upstate New York, Michael's role is a critical one for the community," says Donald L. Trump, MD, FACP, former President and CEO, Roswell Park Cancer Institute. "It's so important for us to have direct contact with providers in our region so that we can integrate care as seamlessly as possible, resulting in better, more efficient care. It's an approach that keeps the needs of cancer patients and their families in focus at all times, and one that allows us to maintain a good flow of information back and forth between RPCI and our referral network."
Caimano has 20 years' experience in strategic corporate marketing, sales and account management. Prior to joining the Roswell Park staff four years ago, he spent eight years with Ingram Micro Inc. An Eden, N.Y., native, he holds a bachelor of science degree in business management from Canisius College and is a graduate of several Dale Carnegie Training and Miller Heiman professional-development programs.