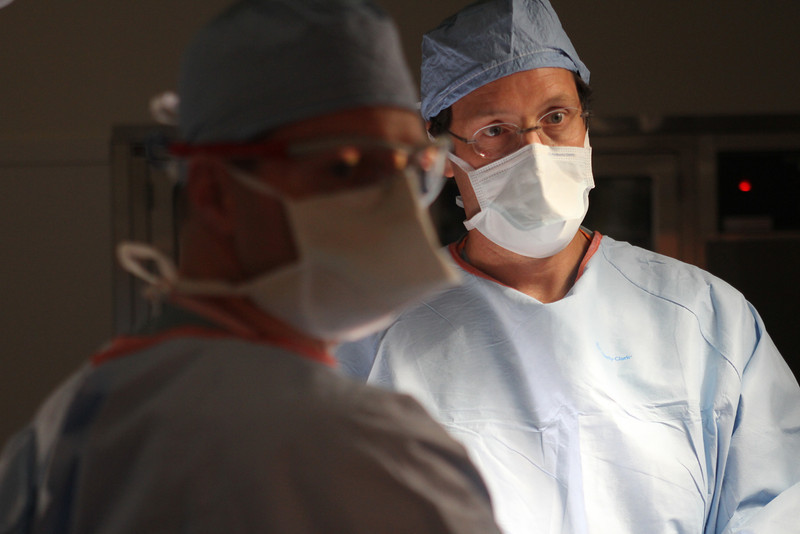 The Benefits of Minimally Invasive Techniques For Pancreatic Resection
by Steven Hochwald, MD, FACS
Chief of Gastrointestinal Surgery and Vice Chair of Department of Surgical Oncology
Pancreatic resection is associated with significant morbidity. Efforts to reduce hospital stay and speed recovery have resulted in the introduction of minimally invasive surgical techniques. Recently, such approaches for pancreatic resection have been established as feasible and safe. While widespread application of laparoscopic distal pancreatectomy is in progress, the utilization of laparoscopic pancreaticoduodenectomy is still localized to a few centers because of the added complexity and advanced laparoscopic skills required.
Comparative studies have demonstrated the typical advantages of minimally invasive approaches for pancreatic resection, namely, less blood loss and shorter hospital stay. Robotic assistance for minimally invasive approaches to pancreatic resection is gaining interest, but the true value added is still undefined.
Although limited data and only short-term follow-up have resulted in ongoing skepticism about minimally invasive approaches for pancreatic cancer, the technical feasibility, and the lack of negative outcomes in other gastrointestinal cancers demand ongoing clinical evaluation. Minimally invasive surgical approaches have significant potential to improve the outcomes of pancreatic resection, especially in pancreatic cancer patients in whom an optimal recovery is important for adjuvant treatment options. Larger experiences are forthcoming, and controlled trials are eagerly awaited.
At Roswell Park Cancer Institute, all our patients undergoing pancreatic resection for premalignant or malignant lesions are considered for a minimally invasive approach. Laparoscopic distal pancreatectomy and enucleation of tumors in the pancreas are routinely employed—and results are excellent. Minimally invasive pancreaticoduodenectomy (Whipple) is undergoing evaluation in selected patients. With the broader application of minimally invasive pancreatic resection techniques, it is our belief that there will be improved patient outcomes and increased ability for patients to receive multimodality therapy.